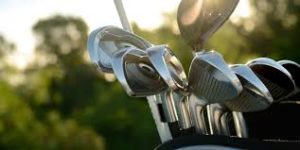 The inaugural Forbes Currajong Disability Services Charity Golf Day is looming as preparations are finalised for this blue chip event on Sunday, 4th November. The event which is a fundraiser for Currajong Disability Services, is a three-person Ambrose team competition with a 10am shotgun start.
"We have 18-hole and 9-hole competitions for both golfers and non-golfers," said Currajong Disability Services Communications and Marketing Manager, Dane Millerd.
"Naturally, we encourage everyone to come along and there will be a BBQ, raffles and trivia on the day as well. With bookings filling fast now is the time to get your teams of three together and dust off the golf clubs! We have some tremendous prizes on the day and an event like this couldn't be held without them," said Dane.
"I'd like to take this opportunity to thank our supporters Wan Wah Chinese Restaurant, Forbes Services Club, Subway Forbes, Local Legends Entertainment, Westpac Forbes, Bunnings, Target Parkes, Gotta Love It, Spotlight Forbes, InkheArt, Roylances, Dolly Allan, Post Office Hotel, Taronga Western Plains Zoo, Power Tools Plus, Forbes Pre-School, Blue Sky and of course Bernardi's for the food. Forbes Shire Council has kindly come on-board to run the BBQ and promote the event. We couldn't have a day like this without them!" said Dane.
Some of the other keynote items include a signed Penrith Panthers cap by Panthers legend Royce Simmons, a 2018 GWS Giants AFL ball signed by the team and a signed Mad Max piece of memorabilia by Australian screen legend, Roger Ward.
It all bodes well for a great spectacle. To sign up your team call 6851 1554 or to donate call 6863 4713.