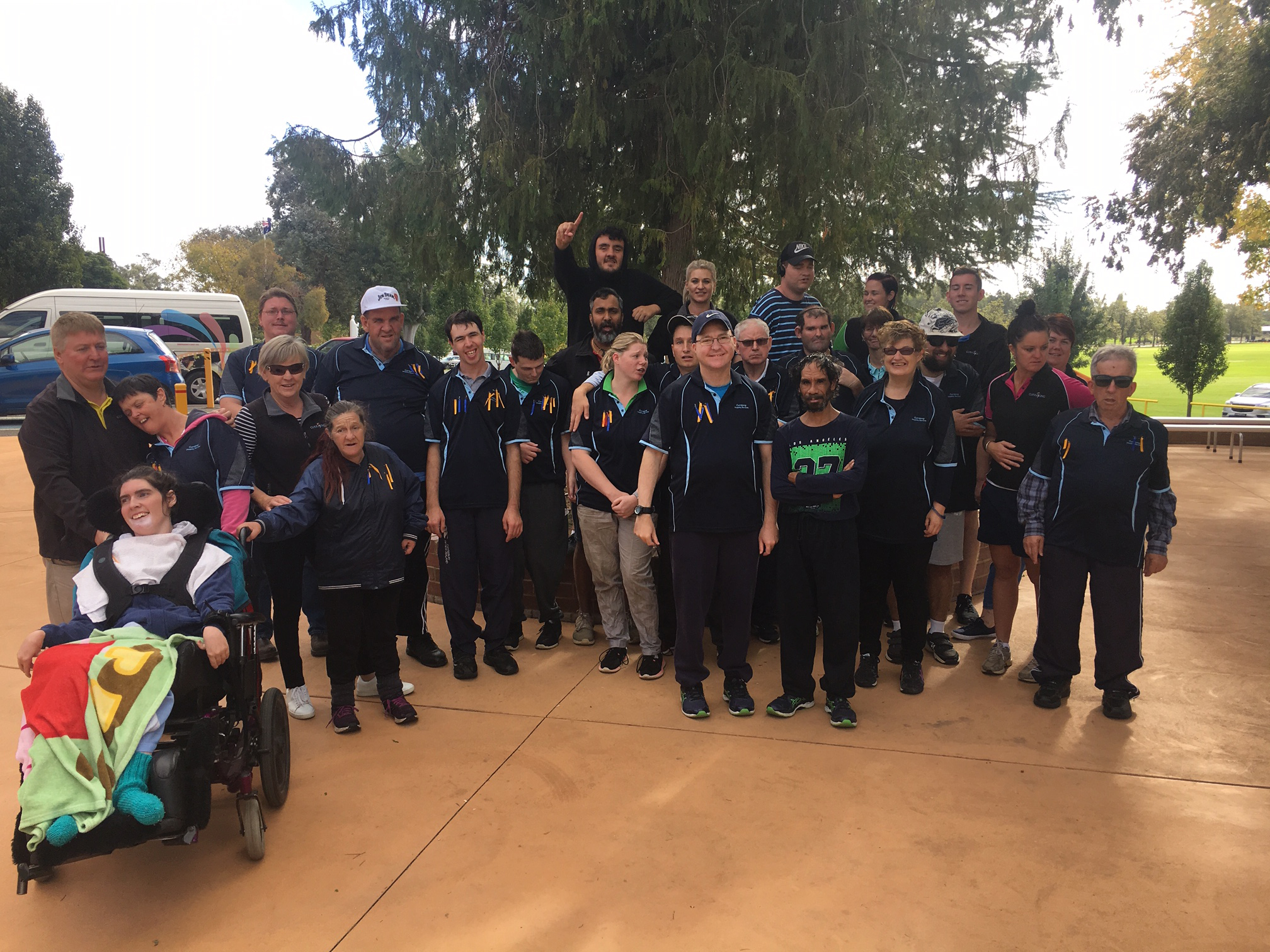 Currajong Disability Services claimed the 38th Forbes Special Sports Day winners title last Wednesday at Red Bend Catholic College.
Despite losing the marching section, Currajong rallied to take honours in walking races, musical chairs and a dance-off. With Donna Apps, Thomas Davis and Jye Jeffrey dominating the walking races and Wade Cannon taking home the chocolates in musical chairs, it came down to the dance-off to decide the ultimate winner and right on cue, Patty Nolan waltzed onto the dance floor and lit up the large friendly crowd at the Red Bend College Hall.
Patty's repertoire of flips, handstands, moonwalks, foxtrots and lido shuffles stole the show in front of an enthusiastic gathering.
More important than the winning, was that participants had a tremendous time and that the iconic event was another outstanding success which again brought the disability community throughout the region together.
"The day isn't so much about who won as it is about that everyone's a winner here," said Thomas Davis from Currajong Disability Services.
"Today is a celebration and a special day on the Forbes and disability calendar. We can't thank everyone enough from the other providers to Red Bend for having us here today," he said. "Can't wait to come back next year!"
"Congratulations to everyone involved for putting on a great day and participating in this flagship event," said Thomas.
By Dane Millerd