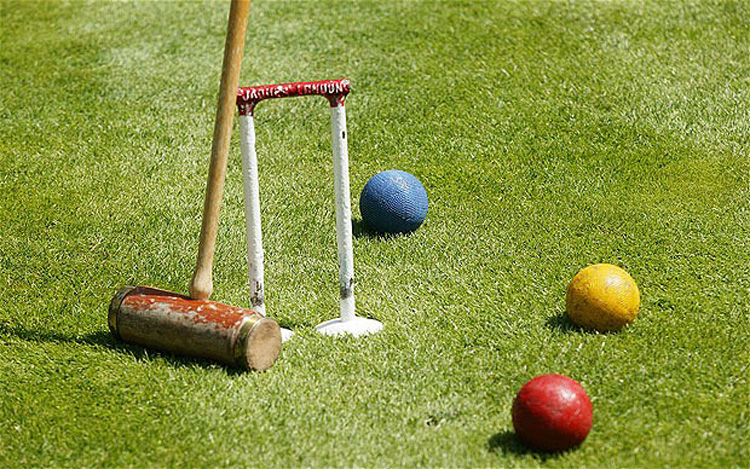 A very successful meeting was held at the club after play and was largely attended. Of late we have our shade area almost complete, our small storage shed also in the making and all financed by our very own club.
Results: Aussie Croquet Saturday, 22 May
There were 25 players including visitors from Melbourne namely Karen and Bob Bradley. Close games recorded on the day were: Barry White and John Cole 14 def Doreen Rogers and Cheryl Toohey 13; Jill Rubie and Lorraine Todd 14 def Bob Murray and Jeff Liebich 12; Harley Stewart def Karen Bradley 12; Anne Stewart and Karen Bradley 14 def Merv Langfield and Doreen Rogers 12:
Winners of all three games were John Browne, Harley Stewart and Barry White. Congratulations to all three players.
Our neighbour town of Parkes is in the throes of starting a Croquet club and two ladies from Parkes recently visited us to play and get an idea of the game. In doing so our Forbes Club was able to generously give them twelve of our old unused hoops to get the club off the ground. Wishing them the best of luck in their new venture.
By Hammer Shot