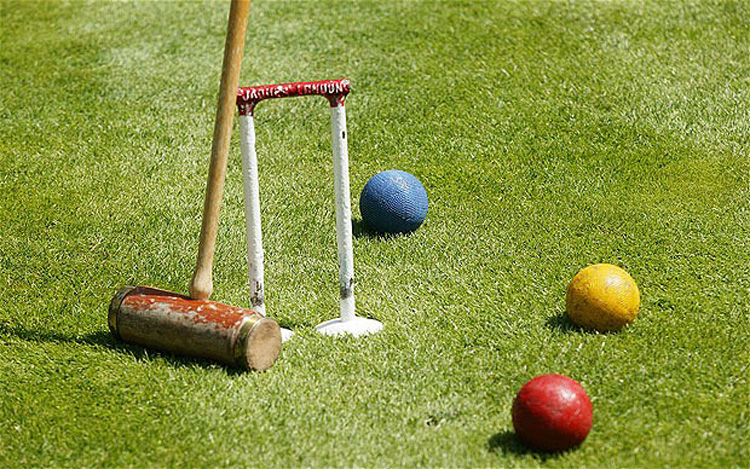 We had 28 players for Golf Croquet on a nice sunny day on Tuesday, 20 April. There were 5 winners of 3 games; John Browne, Joan Littlejohn, Colleen Liebich, Kevin Rubie and Mal Smith.
On Saturday, 24 April we had 28 players for Aussie Croquet. One of our players Merv Langfield managed to go through 2 hoops in one shot, well done.
There were seven players who managed three wins, they were John Browne, Ray Burridge, Merv Langfield, Neville Spry, Harley Stewart, Libby Smart and Bill Scott.
Big wins were 14-9 John Browne and Colleen Liebich, John Allegri and Colleen Liebich. 14-10 Harley Stewart and Kevin Rubie, Ray Burridge, Elvy Quirk and Tony Thomson, Neville Spry and Bill Scott, Bob Murray and John Job, Harley Stewart and Merv Langfield. Close games were:
• John MacCullagh and Libby Smart 14 Marie Spry and Joan Littlejohn 13
• Doreen Rogers and Libby Smart 14 Marie Spry and Cheryl Toohey 13
• John Browne and Neville Spry 14 Kevin Rubie and Marie Spry 13
• Cherylin Cole and John Cole 14 Bob Murray and Dorelle Scott 13
• Bill Scott 14 Cheryl Toohey 12
• John Farah and Neville Spry 14 Dorelle Scott and John Job 12
• Ann Stewart and Merv Langfield 14 Elvy Quirk and Jeff Liebich 11
• Harley Stewart and Merv Langfield 14 Jeff Liebich and Jill Rubie 11
• John Browne and John Allegri 14 Kevin Rubie and Joan Littlejohn 11
• Ray Burridge and Bill Scott 14 Elvy Quirk and Ann Stewart 11
• Jeff Liebich and Libby Smart 14 S Parson and Jill Rubie 11
• Tony Thomson 14 John MacCullagh and Cheryl Toohey 11
By Pegging Out