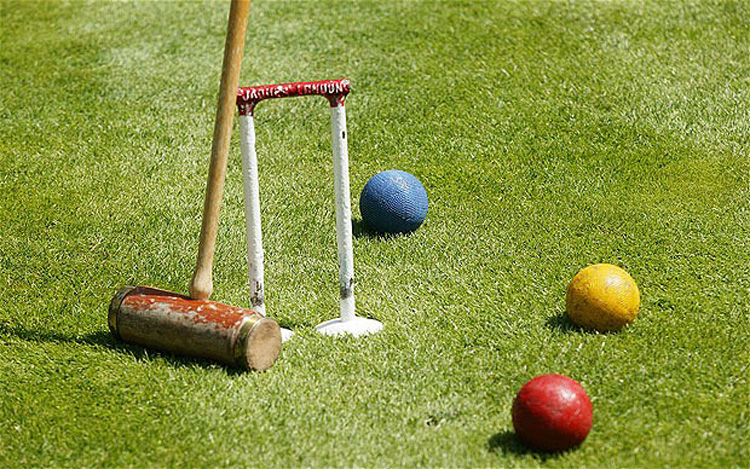 On Tuesday July 20 we were sad to learn the passing of John MacCullagh who was a valued member of our club. Players wore black arm bands in respect of a true gentleman. At 92, John was still winning the odd 3 games per day. Our sincere condolences.
Golf Croquet was on Tuesday July 27 there were 4 winners of 3 games. John Allegri, Kevin Rubie, Mal Smith and Denny Smith. Big winners were 11—2 Elvy Quirk and Joan Littlejohn.
Close games:
• Marie Spry 7 and John Job 6
• Denny Smith and Bob Murray 7 Neville Spry and Colleen Liebich 6
We had 26 players for Aussie Croquet on Saturday 31st July. There were only 2 players that won 3 games, John Browne and Merv Langfield. The big winners were 14 – 9 Neville Spry and Merv Langfield, John Farah and Tony Thomson.
Close Games:
• Cherylin Cole and Joan Littlejohn 14 Doreen Rogers and Neville Spry 13
• Neville Spry 14 Jeff Liebich 13
By Pegging Out