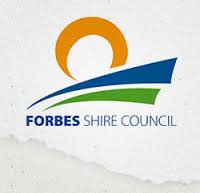 A quick reminder that it is Council Election Day tomorrow and polling will be open from 8am to 6pm. Polling places are Forbes Town Hall, Forbes Tennis Club, Forbes High School and Bedgerabong Public School (at the time of writing depending on road closures and flood water). If you can't vote tomorrow, please remember prepoll voting is open until 6pm tonight at the Forbes Shire Council Chambers.
The engagement strategy for the review of the Community Strategic Plan will be underway next week with the surveys released online. We will keep you posted with the link to the survey in the next column. The survey will also be sent out with the September Community Newsletter, which will be distributed to all households the week commencing 26th September.
Thanks to all of the residents who helped the SES filling sandbags this week. It was great to see so many people there when I went along on Saturday. Please remember not to drive through flood water. It may not look very deep but the condition of the road underneath the water could be very poor.
At the time of writing this, the Forbes Show is still going ahead today and tomorrow. I hope everyone enjoys the day. Remember to come and visit our Council stand while you are there.
General Manager
Danny Green