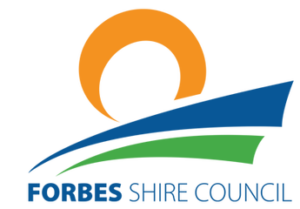 It is great to see the work progress on the Camp Street Bridge and you may have noticed we have been keeping the water lower in this part of the lake to help with the construction work. Last week, Councillors had a presentation from the RMS and by all accounts, work is on schedule and going to plan. At this month's Council meeting, Council voted unanimously not to change the name of the bridge and it will remain as is; Camp Street Bridge.
Many people are utilising our wonderful community venues at Lions Park and in Templar Street for recent events such as the Foodies Market, Grazing Down the Lachlan and Teddy Bear's Picnic. We are very fortunate to be able to provide these spaces for outdoor dining and events such as these. If the recent numbers at these events are anything to go by, the community and visitors to our town also appreciate them.
Council is coming to the end of its term next year and I encourage those interest- ed in local politics to come along to see
Council in action. When I started, I sat in on a couple of meetings to see how the process works to gauge whether I could be involved. I put my name down and was fortunate enough to be voted in. It is a great opportunity to be able to take part in shaping our Shire.
This week, the first Forbes Shire Council youth ambassadors were awarded and the successful applicants were Milli Robson and Charlotte Markwort from Forbes North Public and Charlie Bray and Ruby Jones from St Lawrence's. Congratulations to you all and Council looks forward to working with you.
Another great youth initiative was launched this week, the Forbes Leo's Club. Thirteen students from Forbes High School were inducted by Lion's Club President Graham Williams. It is great to see youth leaders emerging in our Shire.