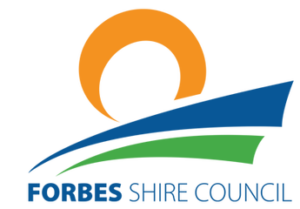 Can I start by saying how wonderful I think Forbes is as a place to live and raise a family? There are so many job opportunities available with the Intermodal at Parkes, Cleanteq Mine at Fifield, expansion of the Northparkes Mines, Evolution Mine and a possible international freight airport at Parkes.
In Forbes you can have the best of both worlds with skiing, fishing, great schools, a great hospital and shops to provide for all your needs. We also have our Lachlan River and Lake Forbes.
I believe people choose to live in Forbes because of all the opportunities mentioned, as well as the many new developments currently happening in and around town, like at the Central West Livestock Exchange and the Homemakers Centre. This shows the confidence investors have in the Forbes market.
Our CBD is vital for our future! We must keep it the focus of attention as a Council.
We all know how easy it is to slip over to other towns or purchase items off the internet, but the CBD has to understand that the shoppers have to be considered too.
Lastly to our magnificent farmers, enduring these drought conditions for this great length of time, you and your families have my greatest respect. You are the life blood of our community and when I think of the challenges you face, I know it must be hard when you have no say on when it rains.
Your Councillor,
Steve Karaitiana