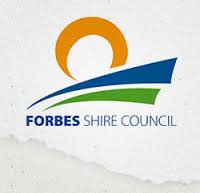 The Meet the Councillor Candidates evening organised by the Forbes Business Chamber was a successful night with all 17 candidates presenting their ideas and views to the community. Pre-poll voting for the election is now open in the Council Chambers. Election Day is next Saturday, 10th September and polling places are the Forbes Town Hall, Forbes Tennis Club, Forbes High School and Bedgerabong Public School from 8am to 6pm.
Forbes is one of the LGAs receiving a Natural Disaster Declaration for storms and floods on 20th July. We will be able to apply for funding to help repair the roads that were damaged due to the amount of rain we received. This declaration also means that residents, such as producers, who were affected by the storms and floods can also apply for assistance. Applications are due before 28th February 2017. For more information visit http://www.raa.nsw.gov.au/
Council is preparing its engagement strategy for the review of the Community Strategic Plan. This review will take place over the next six months and looks forward to the next ten years to capture what the community views as its top priorities for the future of Forbes. There will be a number of public meetings, as well as surveys sent out to all households as part of the engagement process. We will keep you updated once the process begins.
The Forbes Show is on next Friday and Saturday. Council will have a display stand with a range of information available. Make sure you visit our stand!