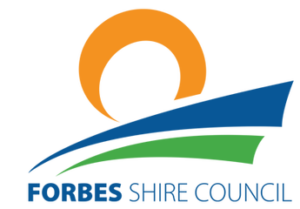 I am so pleased to be bringing the column to you this week. Many of you would know I am a very proud member of the Forbes community and own a business in town.
I'm keen to play a part in Forbes' continued development and improvement. Whether it be with the many volunteer organisations I am involved in or the fantastic sporting groups I am a part of. I really want to promote Forbes as an amazing town to do business in and with. My goals in Council are to focus on economic support to the local businesses in the Shire and to keep Forbes businesses and community competitive.
I also believe we have a great tourism product in Forbes, with the amazing waterways we have and boutique retail sector.
The lake and the surrounds are truly unique and beautiful. The continued improvements and developments currently in development with these facilities can only make this better. You will all know of my involvement with Vanfest. This event provides a great opportunity to support the music industry and provide world class entertainment for everyone. It is bringing outside money to town, in a time we all really need it. I continue to work with my son in bringing this event to Central NSW and encourage the town to welcome and take advantage of the increased number of people visiting, to show them they are welcome… and need to come again.
Your Councillor,
Grant Clifton