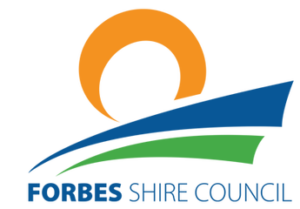 What an amazing time we had in Forbes last weekend! On Saturday there was the Forbes Rugby Club President's Lunch, with a record number of 1,000 people being wined and dined and entertained by comedian and artist Anh Do in a marquee on our spectacular South Circle.
We had the inaugural Forbes Ranch Sorting competition at the Forbes Showground, which saw 100 competitors in over 700 events. There was the Forbes Farmers Market at Lions Park, the NSW State Election and if you were looking for something a bit more laid back, the cheese and yogurt making classes held at the magnificent heritage Carrawobitty Rural Retreat.
Sunday morning saw many people out and about having coffee with hardly a free seat to be seen at the local coffee houses. Next Monday will see the first of three budget sessions for Councillors. The budget aims to reflect the priorities, requests, expectations and aspirations of the Forbes community. At the last council meeting we deferred the decisions regarding 2019/2020 Community Funding Program requests to be included in the budget process. To ensure a balanced budget, an increase to one service will need to be funded by a reduction in other services.
We received good news for Forbes on securing $300,000 from the Safe and Secure Water Program to undertake a scoping study to upgrade the Forbes Water Filtration Plant. Council will also contribute up to $200,000 for this study.
Your Councillor,
Jenny Webb