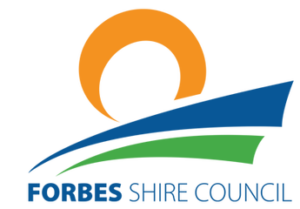 I want to congratulate the team on a wonderful Australia Day in the park. Kimberley Harris' rendition of Advance Australia Fair penetrated my soul, she has an incredible voice. Keith Potger from the Seekers was a wonderful Ambassador and I thoroughly enjoyed his singing and conversing with him at dinner to learn about his wonderful 56 year career in music. It was great to have our Deputy Prime Minister and Federal Member, Michael McCormack attend our ceremony with his wife. Seeing him interacting with people and assisting with the Rotary BBQ was fabulous.
It was with great sadness that I heard about the passing of Greg Stammers over the weekend. 'We grew up in Forbes and we're proud of it' has been a wonderful Facebook page for former and current community members to engage and reconnect.
I extend my sympathy to his family especially Tim and Allan.
My wish for our community is to see more people get involved. Be involved with your kids. Go to the restaurants, visit the pool, support our local shops and businesses, and attend the cinema. Phone a friend or your family and ask them to come too. Build those connections and relationships around you that make a community great. It is so easy to sit back and criticise that we have nothing in our town. But we are on the cusp of great things in Forbes – what are you going to do?
"Nobody can do everything, but everyone can do something" – Max Lucado.
Your Councillor,
Michele Herbert