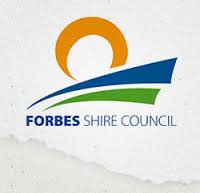 Council's NAIDOC celebrations were well attended on Tuesday despite a venue change because of wet weather. Congratulations to the winner of the Forbes Indigenous Person of the Year Award, Donna Bliss, and the winner of the Forbes Indigenous Youth of the Year Award, Ethan Markwort. Donna is one of the main driving forces behind Yoorana Gunya Family Healing Centre, while Ethan has shown his love of learning and teaching about his culture by participating in a range of activities.
Last Thursday was the last meeting of the current Council before the election on 10th September. Thank you to all the councillors for their hard work over the past four years. It was Councillor Graeme Falconer's last meeting as he is retiring after 25 years of service. On behalf of all of Council, we wish Graeme all the best in his retirement.
Pre-polling for the election starts on Monday in the Chambers. There will be a meet the candidates evening run by the Forbes Business Chamber on Tuesday from 6pm at the Forbes Services Memorial Club.
On Sunday the Forbes Golf Club hosted 96 golfers in the Golf NSW Sands/Grass Greens Championships. It was a great event and the course was in pristine condition. We look forward to an ongoing partnership with Golf NSW and Grenfell Golf Club.
Next Thursday, Council is hosting a Prostate Cancer Awareness Night in partnership with CanAssist at the Forbes Services Memorial Club at 6.30pm. For more information contact Blake on 6850 2300.
Danny Green
General Manager