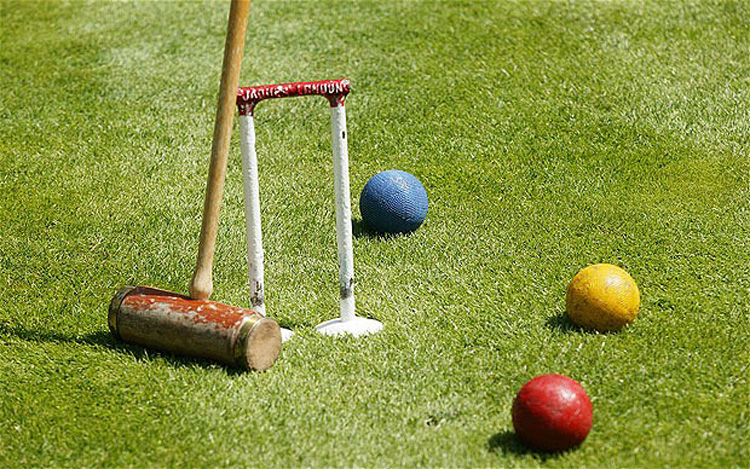 On Tuesday October 5th there were 29 players for Golf Croquet. There were two players that won three games – Sally Perry and Kevin Rubie while the big winners were: 11-2 John Cole and Geoff Coles. Close games were: Kevin Rubie 7 def Evelyn Mahlo 6; Lorraine Todd and Jill Rubie 7 def Marie Spry and Lyn Simmonds 6.
There were 26 players for Aussie Croquet on Saturday October 9th. Two players managed three wins: John Browne and John Farah. Big wins: 14-9 Anne Stewart and Liz McLean, Elvy Quirk and Merv Langfield.
Close Games were:
• Lyn Simmonds and Joan Littlejohn 14 Cherylin Cole and John Cole 13
• Cherylin Cole and John Allegri 14 Liz McLean and Cheryle Toohey 12
• Geoff Coles and John Farah 14 Colleen Liebich and Mechell Mahlo 11
• ohn Farah 14 Bill Scott 11
• John Cole and Tony Thomson 14 Merv Langfield and Bill Scott 11
• Dorelle Scott and John Browne 14 Cheryle Toohey and Geoff Coles 11
• Cherylin Cole and Robin Pols 14 Joan Littlejohn and Liz McLean 11
That's it till next week!
By Pegging Out