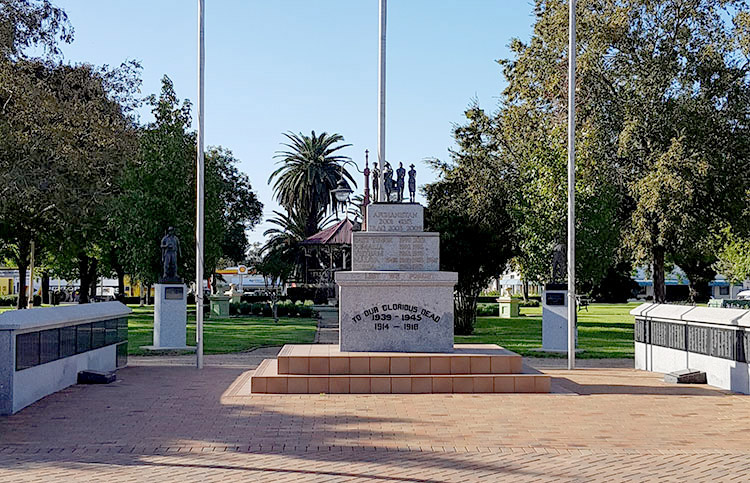 Anzac Day this year is set to be like no other. With public services cancelled Australia wide, grassroots movements are in motion to make Saturday 25 April, as significant as it has been in previous years, despite the lockdown.
Forbes residents are being encouraged to stand at the end of their driveways, front gates, balconies or verandas with a candle, or any suitable light, and observe one minute of silence at 6am, in commemoration of our ANZACs. The nation-wide gesture has been unanimously endorsed by RSL branches in every state of Australia.
Whether Forbes residents choose to do this or not, the silence of dawn will be broken by the playing of the Last Post by members of the Forbes Town and District Band, who will be playing from home.
President of the Forbes Town and District Band, Sue-Anne Nixon is encouraging all Forbes musicians to give it a try, saying, "any instrument can play the Last Post, not just the bugle or trumpet. You may just hear the sombre tribute being played from a neighbour's driveway in your own street."
Alternatively, ABC Radio Australia will be broadcasting from the Australian War Memorial in Canberra beginning at 5am, the service will conclude with the observing of a minute's silence followed by the playing of the Last Post at 6am.
While this year has thrown many challenges our way, the optimism, determination, and spirit of the Forbes community is the vehicle that unifies, despite the distance. While we cannot physically stand together on this day, we will stand together in spirit to remember the service and sacrifice for this nation.
The atmosphere of this Anzac Day provides a chance to reflect on something bigger than ourselves. Perhaps more than ever, many Australians will have a better capacity to understand the sacrifices of our ANZACs.