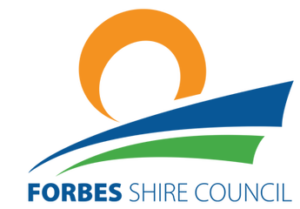 Forbes Shire Council is calling on all notfor- profit organisations, community and sporting groups to apply for Forbes Shire Council's Community Funding Program for the 2019-2020 financial year.
General Manager, Steve Loane explained that this program is designed to consider all types of community groups that may be looking for support from council, perhaps in the form of kind labour, to cash contributions or waivers of venue or equipment hire.
"Forbes is a real 'can do' type of town and we are looking forward to seeing the projects and events that the community puts forward for support," said Steve. "The Community Funding Program application is a straight-forward document which staff designed also to be used as a planning tool by community groups," he added.
From the 1st December, Community Funding Program application forms will be available from Council. Forms will be able to be downloaded from the Forbes Shire Council website, by following the quicklink on the left hand side. The Forbes Shire Grant Funding page on Facebook will also have a link to download the application form.
Applications for the Community Funding Program opens 1st December and will close on 1st March, 2019.