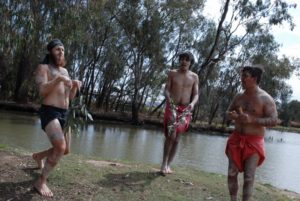 The Forbes Wiradjuri Dreaming Centre celebrated NAIDOC and Aboriginal day along with the community. Various schools, community members and supporters gathered to celebrate culture and the importance of language last Friday.
The event was opened with a smoking ceremony followed by the flag raising ceremony.
There were also Aboriginal games and song and dance workshops to help better explain the language for attendees.
Rhonda Ryan specialist trauma councillor and volunteer for the event said, "We are here today to share culture and knowledge. The theme this year for NAIDOC is songlines and language. Today we would like to share the language."
By Gizell van Wyk