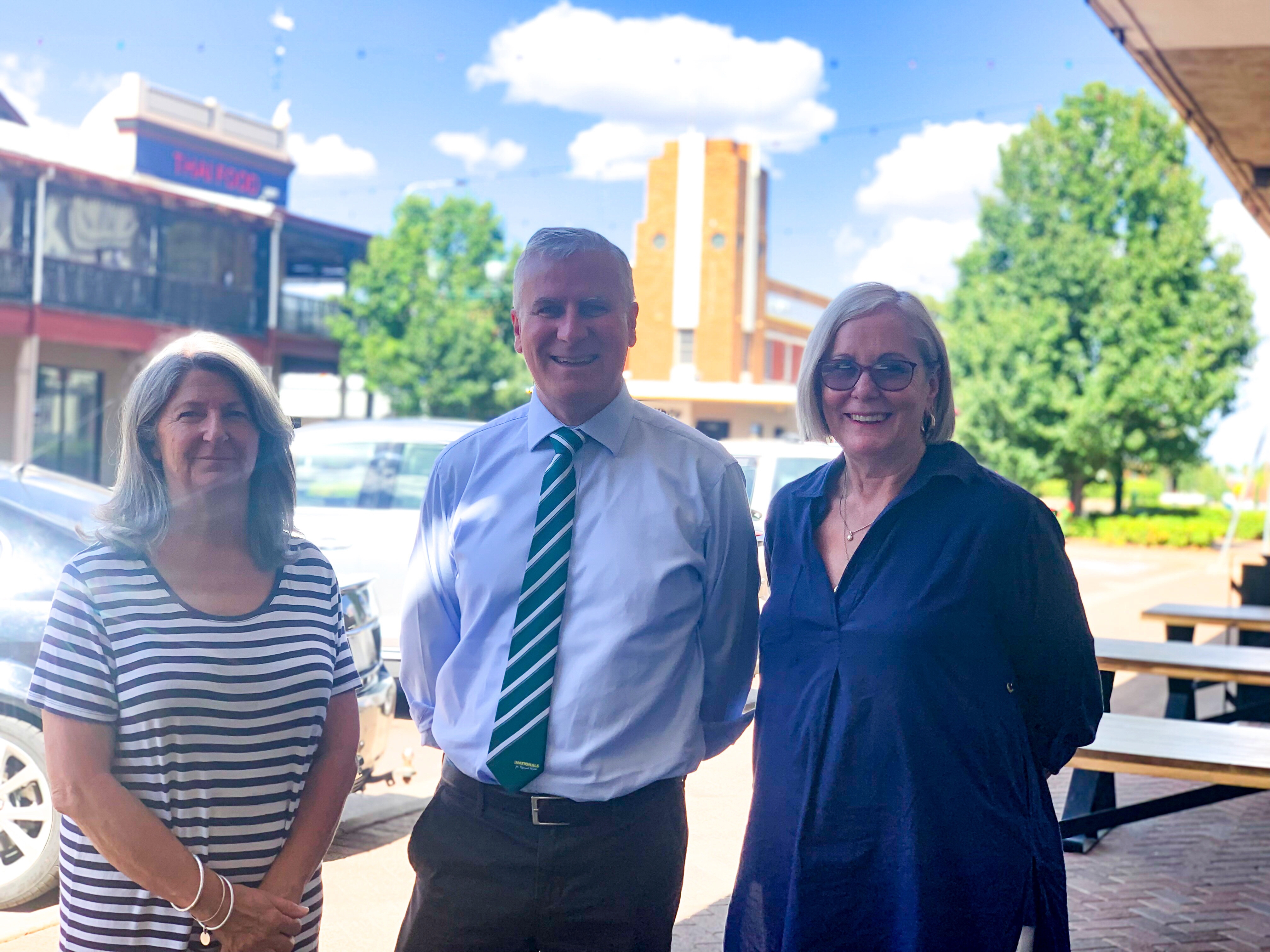 A new commercial precinct is set to add life and entertainment to Forbes thanks to almost $870,000 in funding under Round 3 of the Federal Liberal and Nationals Government's highly successful Building Better Regions Fund.
Deputy Prime Minister and Federal Member for Riverina, Michael McCormack visited Forbes last Sunday and said that the precinct would create an exciting community space for visitors and locals to enjoy.
"With over five locations, we'll be building new gardens and green spaces, upgrading signs, installing new banners and line-marking. Bicycle stands will be added along with new seats, public toilets and drinking fountains," said Michael.
"I'm particularly excited to see a new popup café coming to town, as well as a pergola and playground with a soft fall surface to make sure all children have fun but most importantly they can play safe.
"It is projects such as the Forbes Commercial Precinct that make our regional communities even better places to live, work and raise a family and I'm excited to see the positive difference this funding will make to the community."
"We are supporting our regions through investing in important local infrastructure, as well as great community-building and planning initiatives under the Building Better Regions Fund and other Government priorities such as the Regional Growth Fund and our decentralisation agenda.
"We have seen fantastic outcomes from the first two rounds, and today's announcement continues our commitment to unlocking the economic potential of regional Australia and ensuring our regions continue to thrive."
By Gizell van Wyk