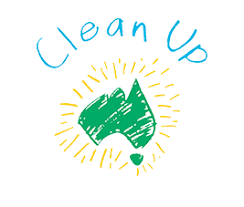 Clean Up Australia Day registrations are now open, so challenge your friends and family to make 2019 the year when, 'Change Starts with You'. Forbes residents can register to take part in this great event on Sunday, 3rd March. Registration takes place at 8:30am in Victoria Park where participants will receive their clean up kits, some cold refreshments and teams are then sent off to the designated registered sites around Forbes.
Participating in these events is the perfect opportunity to join with family, friends, neighbours and colleagues to remove all the rubbish accumulating in your local park, bushland, beaches and waterways before it kills our wildlife. Online registrations are free and now open at www.cleanupaustraliaday.org.au.
Urging individuals and groups to continue the impetus that Clean Up founder, Ian Kiernan AO created, Terrie-Ann Johnson, Managing Director of Clean Up Australia, is keen to remind us that every Clean Up volunteer is Ian's successor – and that, like Ian, 'Change Starts with You.'
"Clean Up Australia Day is the nation's largest community mobilisation event and 2019 is the perfect time to band together in Ian's honour, celebrate what has been achieved, show your support for his vision and continue his dream to Clean Up Australia," said Terrie-Ann.
"Ian firmly believed that every single one of us can and should make a difference.
Volunteer action was his amazingly simple idea, his dream and his inspiration.
"There are so many actions every one of us can take. So why not book-mark today in your journey and join us for a 2019 Clean Up."
If picking up Rubbish is not your thing, you can still be involved by making a donation.