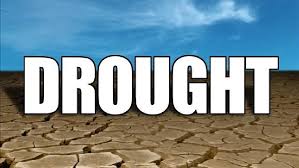 With 99 percent of NSW suffering extended drought conditions, the NSW Business Chamber is examining the flow on effects to regional communities and businesses.
Whilst it has been pleasing to see both federal and state government responding with farm aid packages, the extended drought has much broader implications.
"The Western NSW Business Chamber believes there is clear evidence the impacts of drought flow on significantly to regional businesses that support and make up the fabric of our rural and regional communities.
We know many of our members are already struggling with increasing cost pressures in areas such as fuel, gas and electricity prices, then on top of that comes the impact of the drought resulting in falling sales, stifled business growth and employment in the region," said Vicki Seccombe, Regional Manager, Western NSW Business Chamber.
In order to better understand the broader situation, the Chamber recently introduced a survey, which seeks to understand the impacts of drought on businesses that support our regional and rural communities.
The survey can be found on the following link and is open until Thursday, 16th August. https://www.surveymonkey.com/r/nswbcdroughtsurvey
"We urge all regional business owners and operators to complete the survey. In times like this, we need to come together to support all our businesses, both farming and non-farming business and look for solutions that help our communities to remain strong and viable during this time."
"The NSW Business Chamber will ensure our state and federal governments have a clear picture of the impact across our regional communities, and can implement strategies to address these issues with our support," said Vicki.