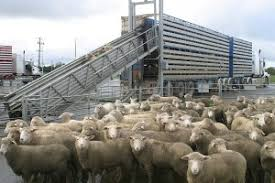 Forbes Shire Council is taking a bold step in speaking out against what it feels is unfair treatment of local government under the new Chain of Responsibility legislation.
Under the legislation, Council as the loading manager of the Central West Livestock Exchange (CWLE) is responsible for any breaches that may occur at the facility, including overloading, driver safety and fatigue.
General Manager, Steve Loane said that council has just been served an improvement notice addressing some 57 breaches by transport operators leaving the CWLE.
"We have been working hard to educate transport operators to ensure the breaches do not occur by ongoing site inductions covering the requirements of Chain of Responsibility, extensive signage around the site and direct letters to all operators," said Steve.
"The improvement notice issued would require funding in excess of $2 million worth of additional infrastructure just to comply."
"We are concerned that Council is being made an example of despite doing our best to address the requirements of the legislation. We are determined to take our case to as many political influencers as we are able, to bring about some fairness to Chain of Responsibility laws."