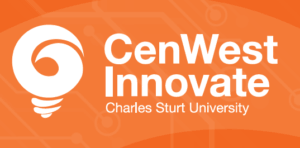 Small businesses looking for support to grow their presence are encouraged to come along to an information evening hosted by Forbes Shire Council on Tuesday, 5th June. Here CenWest Innovate will be introduced to the business community.
CenWest Innovate mainly aims to develop small business in the Central West NSW area, support business innovation and jobs growth in the region.
Forbes Shire Council, Mayor Graeme Miller encourages all Forbes business owners and managers to attend. "CenWest Innovate offer a variety of support programs for small to medium sized enterprises," said Graeme.
"This is an exciting opportunity for our business community to hear directly the variety of support programs on offer. The session is a must for all our business owners," he said.
CenWest Innovate will get you working on your business, not just in it. The information evening will be held at the Forbes Town Hall on Tuesday, 5th June from 5.30pm to 7pm. It is a free event but please register your attendance at www.eventbrite.com.au.