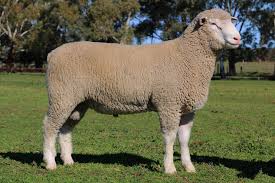 SWS Stud Merino Breeders Annual Field Day
The South West Slopes (SWS) Stud Merino Breeders Field Day will take place on Tuesday, 4th September commencing at 10am at the Harden Showgrounds. The annual field day provides a day full of interest and enjoyment for sheep breeders and visitors alike with a wide range of Merino sheep genetics on show. The stud displays are undercover of marquees in an ideal venue for this time of year. The Field Day program includes Merino studs on display, wool fashions and products on display sheep handling equipment and sheep dog display, farm machinery on display, industry specialists on hand providing up to date information and much more.
Red Hill On Property Sale
Red Hill Australian White Stud are pleased to conduct their fourth on property sale, on the 14th of September in conjunction with Ardess Australian White Stud. Red Hill and Ardess continue to be impressed by this resilient breed and the past eighteen months of extended dry periods have certainly proven this. The principals of Red Hill are passionate about promoting the Australian White Breed. At Red Hill, Robert and Leanne Endacott are committed to breeding Australian White sheep that produce a very marketable lamb with excellent growth rates, stud rams and ewes with strong conformation, hair pattern, black points and good temperament while always maintaining that "quality matters".
Ridgehaven Annual Ram Sale
Ridgehaven Poll Dorsets is a family run stud operation based at Cudal. We aim to produce rams with genetics that assist lamb producers to be more efficient and profitable. With a balanced approach to the breeding program, they use visual assessment and performance data to deliver consistent high quality rams. The sale is on Thursday 13th September, with a delicious barbeque lunch provided.
On Property Ram Sale For Marocara
Marocara Poll Dorsets breed high performance rams to meet the requirements of commercial and stud producers. The 18th annual ram sale of Marocara Poll Dorsets will take place on property Hillview at Wongarbon, 132R Wellington Road on 4th September at 2pm with 180 rams on offer. Wongarbon is about 18 km east of Dubbo on the Mitchell Highway between Dubbo and Wellington. Enquiries are always welcome. Contact Gus on 0428 878 221 or Alistair 0427 878 221.
Rams on Private Sale At Lachlan Valley
Lachlan Valley Rams is offering White Suffolks and Poll Dorsets for private sale at Forbes. All rams have a good lambplan performance, are Gudair vaccinated and Brucellosis accredited. Contact Alan Sharrock on 0427 511 397 with your enquiries.