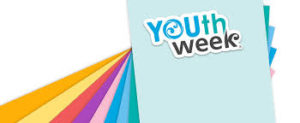 Forbes will once again celebrate the achievements of local youth as part of the Youth Week activities to be held from Friday, 13th April to Sunday, 22nd April.
It is organised by young people, for young people and is an opportunity to share ideas and have their voices heard. Youth Week began in 1989 and has since become a national event to celebrate young people across Australia.
"Here in Forbes we are looking forward to recognising the contributions of Forbes' with the annual Youth Week Awards, a highlight of our Youth Week celebrations," Mayor Graeme Miller said.
"This year our awards ceremony will be on Saturday, 21st April which will be the final major event for the week long celebrations," he added.
Nominations are now open and are being sought for the following awards for youth aged between 12 to 25 years:
Youth Citizenship Award: This award will be presented to a young person who has had an active and positive role in the community. Contributions can include ongoing volunteer work, taking a lead role in organising events including charity work, partaking in sporting and or cultural groups etc.
Sports Volunteer Award: This award is for any young person who volunteers or contributes to Forbes' sport and recreation. The young person may assist with refereeing, coaching, setting and packing up, mentoring, canteen duties and any other way that provides assistance to the sport and/or club.
Brighter Future Award: This award is for apprentices, trainees or students. They may be participating in tertiary education or work placement. They must have demonstrated strong commitment, consistent effort, a high level of passion and determination for their chosen field/career path.
Nomination forms are available at Forbes Shire Council administration centre or can be downloaded from Council's website.