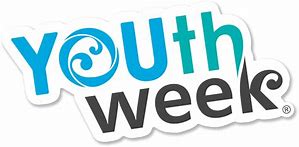 This April, Forbes will celebrate what's great about our young people with a series of events planned to bring the whole community together to celebrate Youth Week. This will be Australia's largest celebration of young people.
The festival begins on Thursday, 11th April with an all inclusive mural being painted at the Youth and Community Centre. The painting will take place between 11am and 2pm. With the young artists completing the mural to represent the inclusive environment Forbes possess, as designed by local creatives, Made of Fridays.
This year's Youth Week celebrations will also see Red Bend hosting a "Colour Run" at their school. These have been incredibly popular in the past and this year will be no exception.
On Friday, 12th April between 6pm to 8pm the outdoor movie screening of "Fantastic Beasts and Where to Find Them" will be held at Nelson Park. A barbeque, popcorn and drinks will be available, bring your friends and a picnic blanket or chair to celebrate the start of the school holidays.
To complete the celebrations a Youth Concert will be held at Lions Park on Saturday, 13th April from 2pm to 7pm. The park will be filled with entertainment such as rock climbing walls, paddleboats, giant games and food vans. The announcement of the official Youth Week Awards will also take place during the day. Bring along the whole family, a chair or blanket and sit back and enjoy the amazing line up of artists performing.
"Our youth are the future of this community and it is important we interact with them to provide fun events such as these," said Mayor, Phyllis Miller. "Celebrating Youth Week with great events like we have planned is a great way we can all come together. The free Youth Concert at Lions Park will be amazing, and who doesn't love a Colour Run?"
For further information email sarah.williams@forbes.nsw.gov.au.