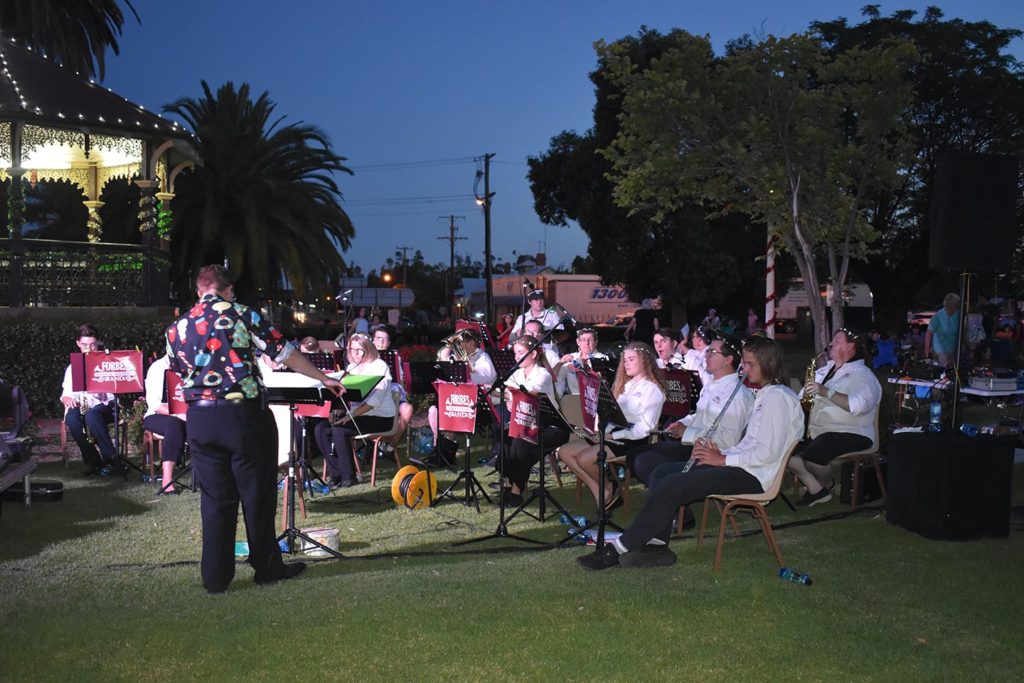 The Forbes Carols by Candlelight annual event saw hundreds ofcommunity members flock to Victoria Park on Saturday evening to share in the celebration of the joy that Christmas brings.
The park looked spectacular with lots of lit up headbands and glow candles and the night was blessed with beautiful weatherand filled with song and good cheer.
"The Carols committee is very pleased with how Saturday night went! We believe it was our best yet with the biggest crowd anda lovely community feel," said Carols committee member, Jenelle Toole.
"It was our first time holding it on a Saturday night and we feelthat this worked well. It allowed families to stay out later withoutthe need to be up early for school the next morning," she said.
There was an impressive line-up of guest performers along withthe Forbes Town and District Band.
"The music was enjoyed by all and everyone was singing along.
There was also a visit from Santa, which the children loved having a chat with and they were extra pleased to take advantage of a photo opportunity with him," said Jenelle.
People were well fed with the Lions Club barbeque. The Forbes High School coffee cart and Cold Rock ice cream were also kept very busy throughout the evening.
"On behalf of the Carols committee, we would like to send a big thank you to all who made the night possible. We look forward to2019, in which we will also be celebrating the town's 50th Carols by Candlelight," said Jenelle.
The committee would like all community members to mark downthis wonderful event in their calendar for next year. Carols by Candlelight's now the second Saturday in December.