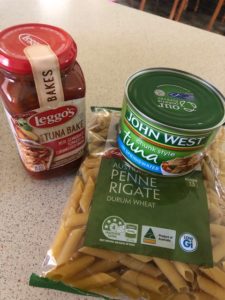 As the current winter continues to be a mostly sunny one, the drought tends to pop up in many conversations. One woman has decided it is not good enough to just talk about it, but to do something for the farmers.
"We can all help to give the farmers a hand up," said Karen White. She started last Thursday asking her friends on Facebook to put together a care package and immediately had a wonderful response.
"Getting animal feed is priority for the farmers at the moment, which means there might not be much left for other daily necessities."
Karen's idea is to put together packages with anything from toothpaste to teabags, something for the kids or something to help mum and dad wind down. "A bottle of wine and a bag of nuts could give them some time to relax and not think about the drought for a while."
Karen said the idea was not to spend a fortune and as little as $4 items would make a difference. She also suggested bags of dog biscuits to help keep the working dogs fed.
Karen will be collecting donations for the next two weeks and a friend will help with the distribution.
Donations can be dropped off at 50 Hilda Street in Forbes.