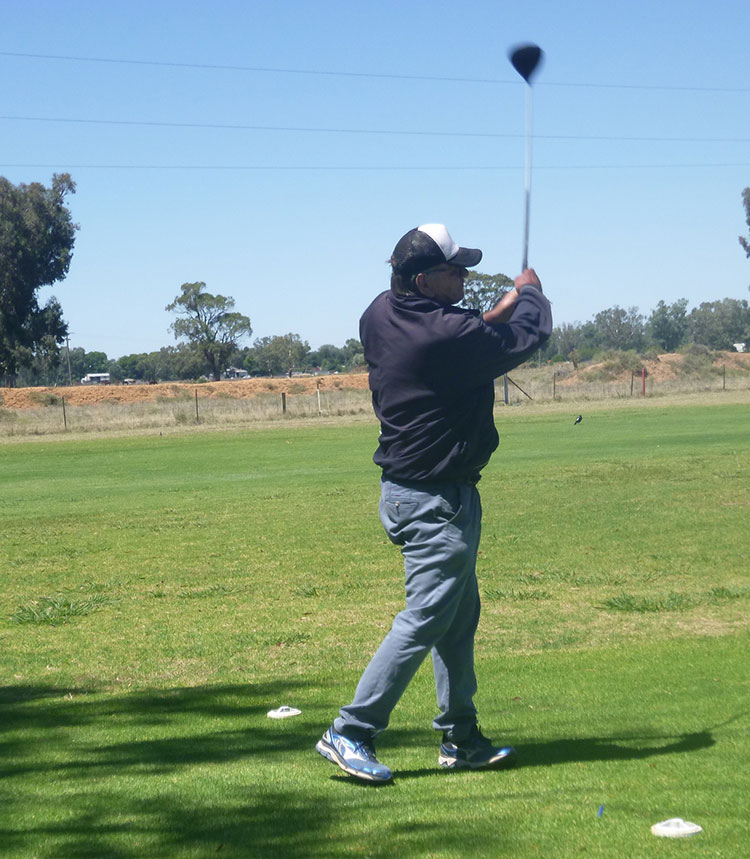 Over the Christmas and New Year break there was a busy period of golf, with events well supported. Additionally, the Summer Sixes players have maintained their high level of activity.
Last weekend the Men's competition, sponsored by Cahill's Footwear, was a joint running of a 4BBB alongside an Individual event. The scoring on two cards required intense concentration.
The result in the 4BBB Par event was very close indeed. The winners were Jeff Moon and Trevor Toole who combined well to finish ahead of runners-up Todd and Harry Callaghan who got there on count back.
A number of visitors enjoyed the conditions and had varying success. Welcome to Martin Woods from Parkes, Caleb Hanrahan from Wollongong and Tye and Brian Pilon from West Wyalong.
The Sunday Stableford Medley had a quality field of eight players. The outstanding winner was Nick Ryan who blitzed the field with 38 points. Runner-up was Dave Tildsley with 34 points. The ball sweep went to 32 points on count back, with the only recipient being Head Pro Adam.
A reminder to get your name down for the 2021 CWDGA Pennants, which will commence in February. Please contact John Betland on 0437 572529 to find out more and to express your interest.
Head Pro Adam will be running junior coaching classes in the second week of term one. The classes will be on Thursday afternoons, with 4pm for the 6-10 years and 5pm for 11 years and older. Drop into the Pro Shop to pick up an Information Pamphlet.
Saturday, 23 January is an 18-hole Individual Stroke, sponsored by Rob Allen Livestock Transport. Sunday, 24 and Tuesday, 26 are both Stableford Medleys.