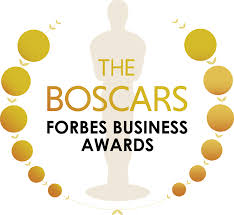 The date for the Forbes Business Chamber Boscars Gala Dinner has been set for Friday, 15th September at the Forbes Services Memorial Club.
Entries for all the categories will open in June. With some great success stories from businesses in Forbes from last year's Boscars, the event for 2017 will be one not to be missed.
Save the date in your diary and when ticket sales are announced be sure to get in early as last year some businesses missed out on attending. The larger capacity of the Forbes Services Memorial Club will mean numbers can be increased.
For further information please call Fiona Ferguson at the Forbes Business Chamber on 0407 380 936, or Cheryl Newsom, Media Liaison, on 0411 211 065.