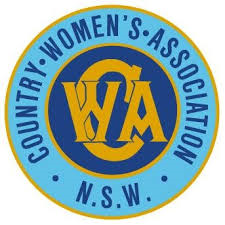 During March and April, the Bogan Gate CWA found themselves very busy. They hosted the Oxley Group Handicraft/Land Cookery Day on Tuesday, 6th March.
The Parkes, Forbes and Condobolin annual Bridge Day was held at Bogan Gate on 15th April. This event came into its eleventh year and Bogan Gate CWA has catered for it every year since its inception.
Also, Bogan Gate CWA President, Marion McIntyre laid a wreath on behalf of CWA at the local Anzac Day dawn service.
At the recently held May meeting, there were nine members present. 'The thought', given by Ros Edwards, focused on 'the worst bankrupt in the world is the one who has lost his/her enthusiasm'.
International Officer, Heather Veal gave further interesting information of some famous people from Poland, the country of study this year. Naturally, the cultural discussion this month was opinions based on the royal wedding.
Plans to host the Orange Male Voice Choir on Sunday, 3rd June at the Bogan Gate Hall at 1.30pm are moving along nicely. Sales are going well with tickets available until 28th May at Betta in Forbes.
The choir has sung all over the world and around Australia. CWA members will be providing a delicious afternoon tea for everyone to enjoy before they drive home.
Bogan Gate CWA would like to see new and familiar faces at their next meeting being held on Thursday, 21st June at 1.30pm at the Bogan Gate Hall. Any new visitors are always most welcome to come along to their meetings.