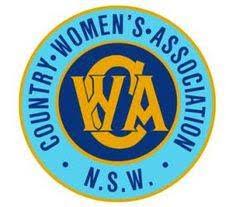 Parkes, Forbes and Condobolin held their Annual Bridge Day at Bogan Gate on 7th April, with players from West Wyalong joining in. The CWA catered for everyone for the 12th time making it a thoroughly enjoyable day.
President Marion McIntyre laid a wreath on behalf of the CWA at the local Anzac Day Dawn Service. Ten members attended the May meeting. International officer Heather Veal provided interesting information on the country of study this year, Papua New Guinea. Some members have started writing their life stories after attending a workshop at the Parkes Library.
As this drought is still crippling the community, the CWA will be helping Bogan Gate and Gunningbland farmers and their families by hosting a free bbq night at the Railway Hotel in Bogan Gate on 29th June at 6:30pm.
"We hope many will come to this night as it is very important in these times to mix with friends and all help each other," said the organisers.
The next meeting is on Thursday, 20th June at 1:30pm at the hall. Visitors are always most welcome.