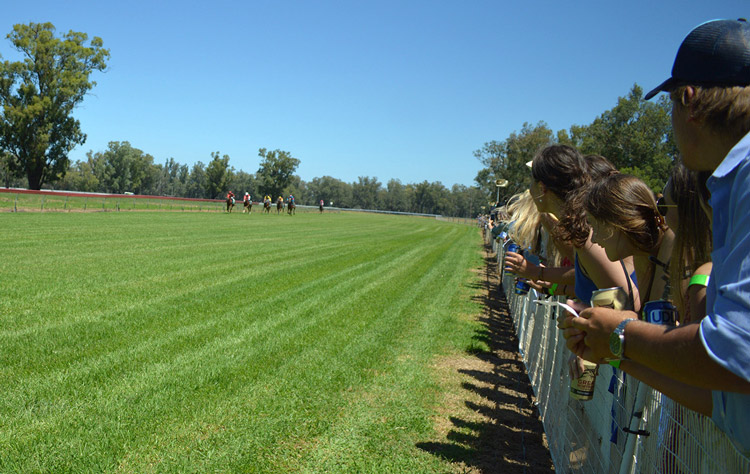 In a major win, the Forbes Jockey Club August 1 Cup meeting has been shifted to a Sunday and upgraded to Showcase status, meaning each race carries a minimum of $30,000 prizemoney in a massive win for country racing.
The Forbes Jockey Club has also invested an additional $10,000 in prize money on top of what Racing NSW contributes to make the Forbes Cup a $50,000 race – and one of the flagship events on the racing calendar, if it wasn't already.
According to NSW Country Racing's Jeff Hansen, the increase in prize money will certainly attract trainers, but the Forbes Jockey Club is also doing their part to entertain a potentially huge crowd.
Last year was meant to be the 25th year partnership with Bankstown Sports Club, but due to COVID restrictions across the country they were unable to attend.
Instead, this year the club is celebrating 25 years at the races with Bankstown Sports.
Forbes Jockey Club will also host a marquee. Tickets will strictly be limited and at $120 and race goers will have drinks and canapes included.
The Forbes Cup Calcutta will be held on the evening of Saturday July 31 at one of their regular sponsors, Club Forbes and tickets are $40. Covid restrictions will be in place within the venue.
Col Hodges, celebrating his 50 years of race-calling, will also be celebrated with a race named in his honour in a real treat for race-lovers and the Hodges family.
For more information on the meeting, or to keep up to date with announcements, readers are encouraged to follow the Forbes Jockey Club on Facebook.
Originally published – Major prize money boost for Forbes Cup – NSW Country and Picnic Racing