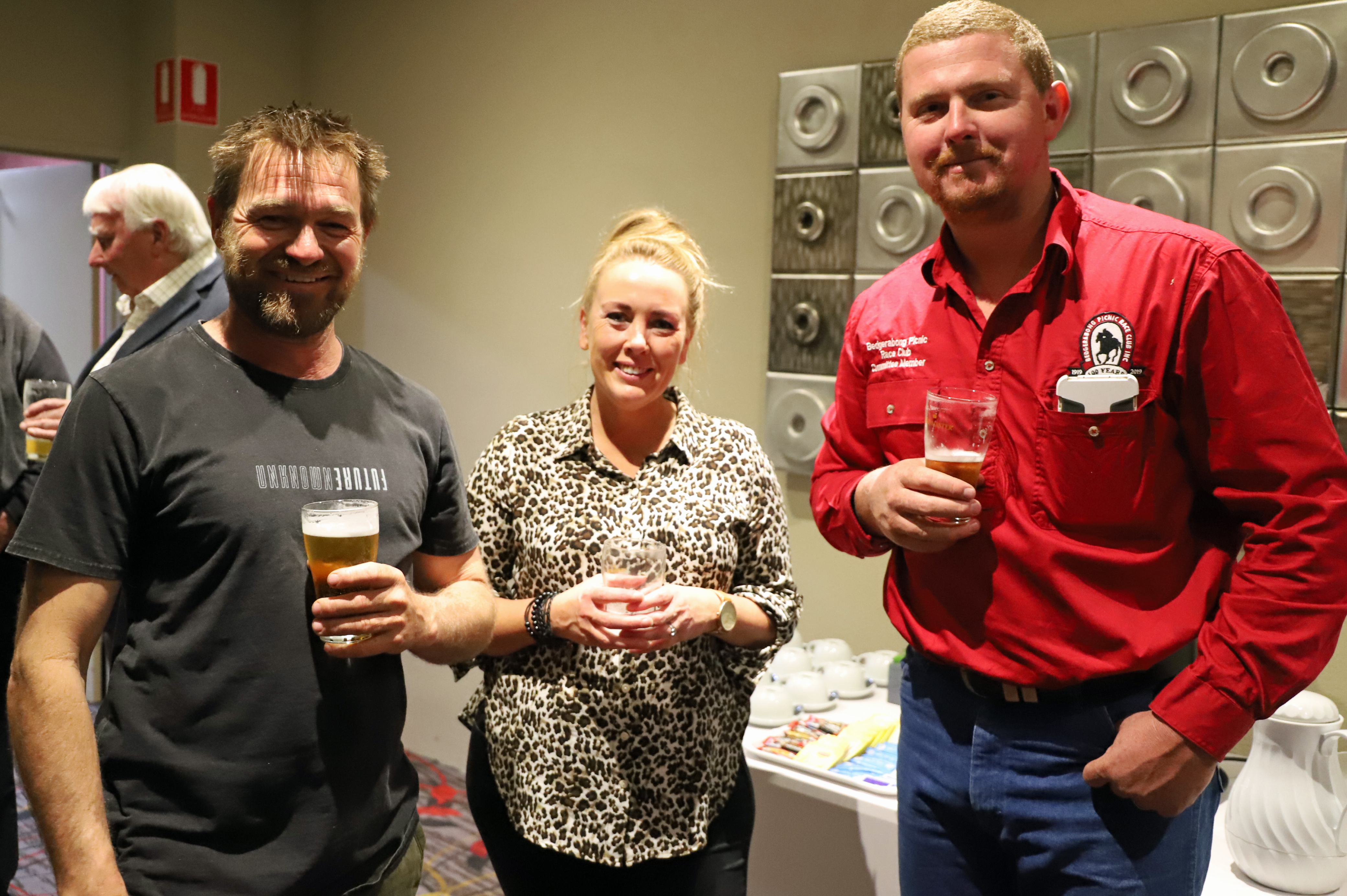 Last Thursday night the Bedgerabong Picnic Race Club Inc hosted a thank you nibbles and drinks evening at the Forbes Services Memorial Club for the 2019 sponsors and committee. The Bedgerabong Picnic Race Club Inc feel that there is a need to give a little back to the sponsors to show how much they are appreciated.
The evening was attended by representatives from Western Tree Care, Wallace Bulk Haulage, Forbes Jockey Club, Forbes Small Engines, Earney's Earthmoving and Forbes Shire Council and 15 of the ever reliable hardworking committee. Without sponsors and volunteers the race day just would not happen.
The Race Club were also able to announce the 2020 Western Tree Care Bedgerabong Cup! Western Tree Care have decided to once again support the race day and become the Major Sponsor for 2020. This is very exciting news, with the current climate conditions hitting businesses very hard in the region. Bedgerabong Picnic Race Club hope to see everyone at the race meeting again in 2020 as it is a great family day out!