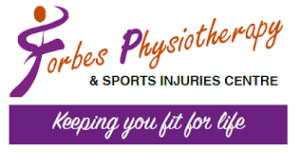 A baker's cyst, also known as a popliteal cyst, is a swelling at the back of the knee joint. Baker's cysts are fairly common and are associated with chronic swelling within the knee joint. They occur, most frequently, secondary to degenerative disease within the knee joint such as osteoarthritis or meniscal degeneration. The main sign that a baker's cyst is present will be a bulge and a feeling of tightness behind the knee.
This may be tender to touch with pain and stiffness often worsening as the knee is straightened after activity or when squatting or kneeling.
Just as a door hinge requires oil to reduce friction and allow smooth movement, similarly, the cartilage and tendons in the knee joint rely on a lubricating fluid called synovial fluid. Synovial fluid circulates around the knee joint and in and out of various fluid sacs called bursae that communicate with the knee joint. Sometimes when a structure within the knee joint is damaged or inflamed too much fluid is produced. If this fluid gets trapped in the popliteal bursae it is called a baker's cyst.
If a baker's cyst is suspected the whole knee joint should be assessed thoroughly as treatment involves treatment of the underlying cause. Once the cause has been addressed the swelling generally settles down. Sometimes the bursae might be drained or surgically removed but if the underlying cause of the swelling is not corrected the swelling will just return.
Strengthening exercises for the lower limb can help to improve joint biomechanics and to decrease the load on the knee.
"For the fitness of you,"
Linda Reilly