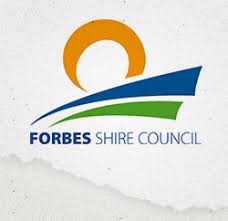 Making history come alive in Forbes is an exciting way of sharing and learning the rich heritage of our town. The people charged with
the responsibility of sharing this knowledge are often volunteers who started out from a personal interest or while researching family history.
"It is exactly those people, who know and celebrate our exciting past that Forbes Shire Council will be recognising and rewarding with the presentation of the Forbes Heritage Medal and Volunteer awards," Mayor Graeme Miller said.
"We are looking for people who have made outstanding contributions as a volunteer to the heritage of Forbes and district. So many people are committed to celebrating our history, so it should be an exciting list of nominees," he added.
Nominations are now open for two significant heritage awards:
• The Forbes Heritage Medal will be awarded to a person or organisation responsible for making an outstanding contribution to the shire's environmental heritage or to the understanding of that heritage.
• The Forbes Heritage Volunteer Award recognises and rewards an individual in the Forbes Shire who has a consistent record of excellence and has made outstanding achievements as a volunteer in the heritage of Forbes and district.
Nomination forms and judging criteria are available at Forbes Shire Council's Administration office or can be downloaded from Council's website. Nominations will close at 5.00pm on Friday, 23rd March. The awards will be presented as part of the Heritage Week celebrations in May.