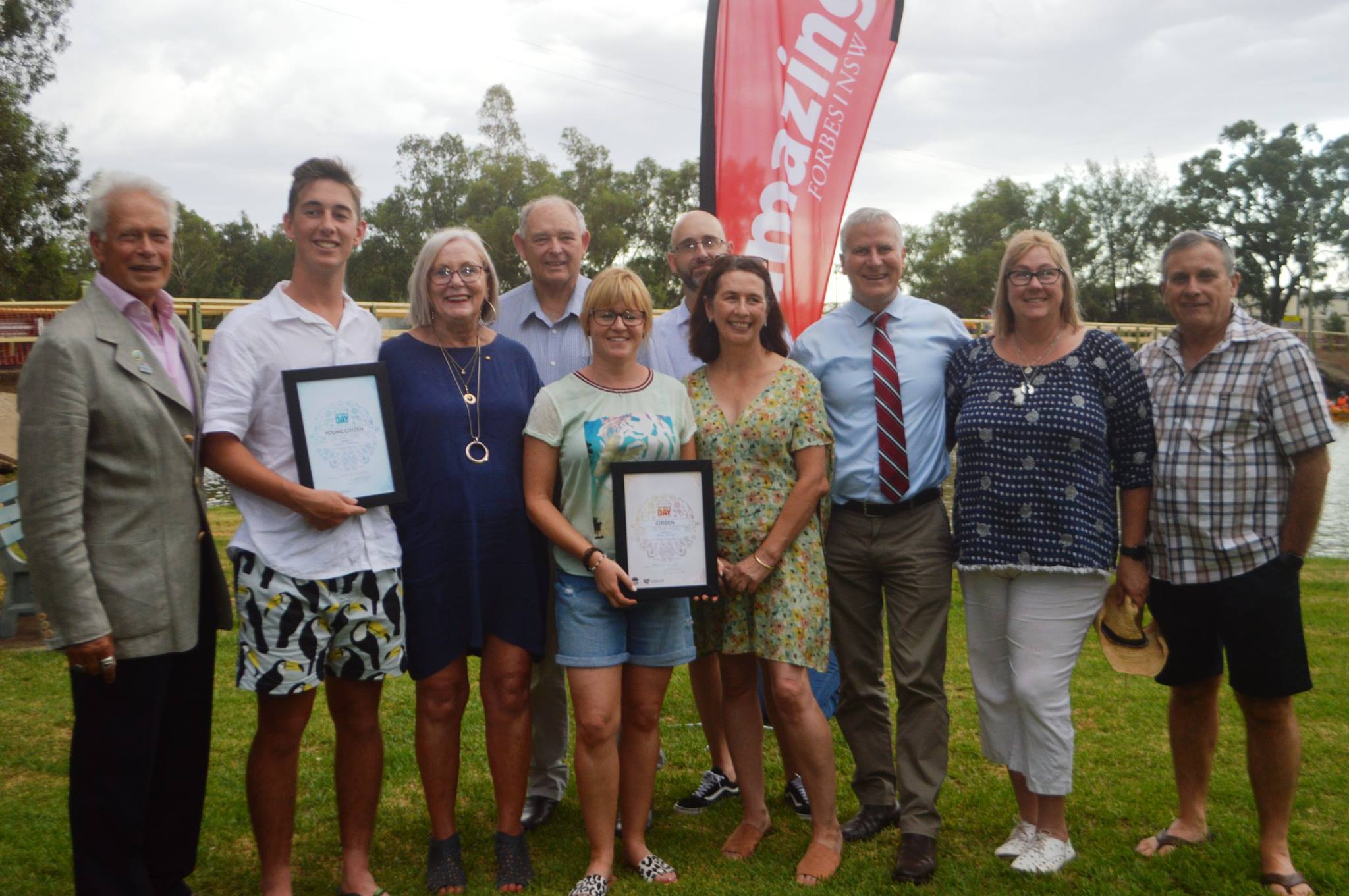 Forbes Shire Council is currently accepting expressions of interest to be involved in the 2020 Australia Day Parade. The Australia Day Parade will be held on Australia Day, Sunday 26th January 2020, commencing at 6pm from Cross St, travel south along Lachlan Street and conclude at Lions Park for the annual Australia Day Party in the Park.
"We are very excited to be bringing back the Australia Day Parade for 2020," said Chair of the Australia Day Committee Cr Steve Karaitiana. "The first stage in the process is to make sure there is plenty of interest out there in the community, not only for participants but volunteer marshals as well. Without the assistance of volunteers, none of our amazing Council events can happen
and Australia Day is no different."
"Volunteer parade marshals will attend training with Council staff and will be involved in crowd control along the parade route as well as directing floats and participant groups at the marshalling area in Cross St," Cr Karaitiana said.
"The community have been asking for this for a long time, and we're working with the RMS and local police to make sure the event will not only be enjoyable for everyone but safe as well."
"First prize for participants is $2,000 in Why Leave Town cards with a total of $4,000 in prizes available including 5 prizes of $100 available just for the kids. We are really looking forward to getting a huge response back from the community in this expression of interest phase so make sure you get your forms in!"
Expression of Interest forms are available from the Forbes Shire Council website or the front counter of the Council administration building.
Forms should be emailed to community@forbes.nsw.gov.au or dropped off to the front counter before Monday September 9th.