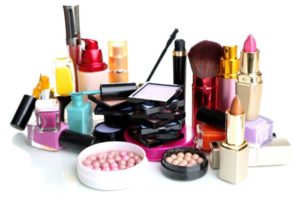 Many Australian women would ditch their friends or risk their credit rating rather than go make-up free, according to new research. The research commissioned by leading online Australian beauty and haircare retailer RY.com.au, reveals the extremes to which Aussie women will go in the name of beauty.
It found 46 per cent of respondents would rather cancel a dinner with friends or scrimp on the weekly food shop if they needed the money to replace their foundation.
An even more hardcore bunch, 12 per cent of those surveyed, were prepared to borrow money, skip paying a phone bill or even overdraw their bank account rather than be forced to go foundation free.
RY.com.au co-founder James Patten said the research uncovered the extent of Australian women's love affair with their beauty products.
"It has echoes of the so-called lipstick effect, which suggests that consumers will still buy luxury goods even when facing a crisis," he said.
RY.com.au's research also provides clues as to which age-groups are more likely to indulge in this make-up mania, with women aged under 35 leading the pack on how much they spend each month on skin, hair and beauty treatments.
A quarter of women aged under 35 spend more than $150 a month on treatments compared to just seven per cent of those aged over 55. The younger demographic was almost twice as likely to splurge on beauty products when they felt down or stressed.
And it was the youngest women surveyed who are reaching for top shelf items; with women aged under 25 the most likely to buy top-of-the-range expensive products, perhaps overdrawing their bank accounts in the process.