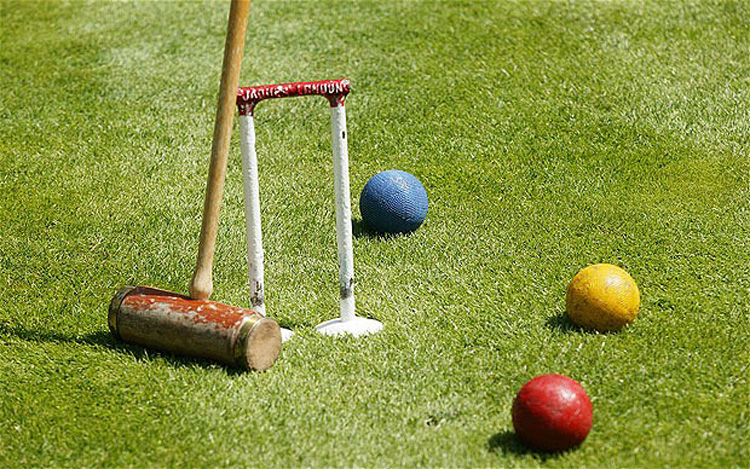 On May 15 there were a small number of 25 players who participated in Aussie Croquet. Those who recorded close game scores were: Jill Rubie and John MacCullagh 14 def Bob Murray and Dorelle Scott 13, Neville Spry and Merv Langfield 14 def Ray Burridge and Jeff Liebich 13, Elvy Quirk and John Cole 14 def Geoff Coles and Jill Rubie 13, Lorraine Todd and Lyn Simmonds 14 def Dorelle Scott and John Job 13, Barry White and Bob Murray 14 def Harley Stewart and Dorelle Scott 12, Jill Rubie and Barry White 14 def Doreen Rogers and Merv Langfield 12, Elvy Quirk and Robin Pols 14 def John Cole and Cheryl Toohey 12:
Our valued member Ray Burridge cracked the jackpot winning all three games once again which made his the winning tally for eight consecutive weeks.
The framework is now standing for the small shed and it should be completed in the next week or so with a great deal of thanks going to a small number of members responsible for its erection.
Well done and much appreciated to those responsible volunteers who continue to come and assist.