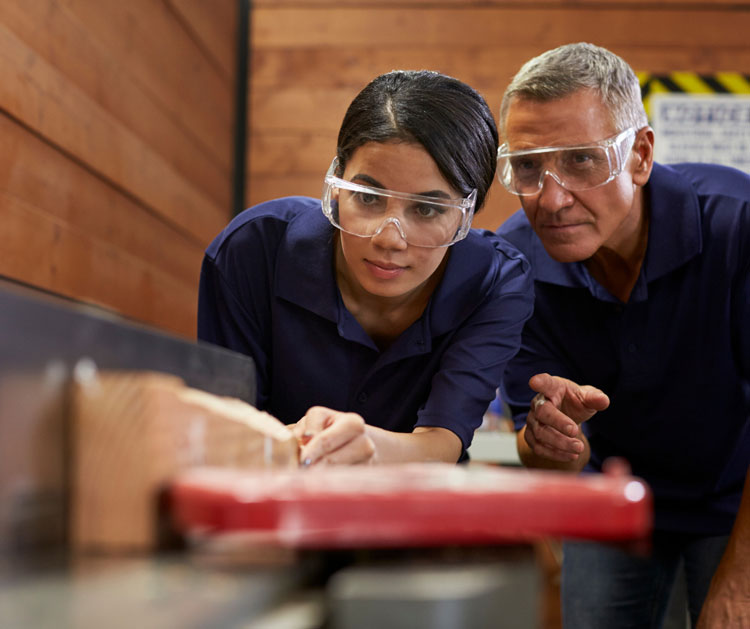 In more positive news for the Forbes Shire and Central West region, the state's peak business organisation, Business NSW, says the extension of the Commonwealth Government's apprentice subsidy is great news for Western NSW's skilled workforce. The extension is especially important given the effects of COVID-19 over the past year on industry especially regional Australia.
"The Boosting Apprenticeship Commencements policy has certainly lived up to its name," said Business NSW Regional Manager Western NSW, Vicki Seccombe.
"The Commonwealth Government hit the right note with this initiative, with reports from right across Western NSW of unprecedented demand for new apprentices and trainees," Ms Seccombe said.
"Last October, our report Skilling Australia for a better future: Sup-porting apprenticeships through COVID-19 forecast a reduction of 54,000 new apprentices and trainees from 2019 to 2020."
"Since that time, there is the very real prospect that commencements in 2020 will outstrip 2019. This is a great result and testament to the Commonwealth Government's commitment to supporting businesses and young people through this very challenging period.
When the subsidy was announced, no one could have envisaged it having such a huge impact. In fact, it became a victim of its own success, with the 100,000 places exhausted well before the anticipated ending in September.
"This is why we called for an extension of the subsidy in our 2021 Commonwealth Pre-Budget Submission. This initiative helps gives businesses the confidence to invest in training someone for four years and helps create jobs for our young people so they are able to stay and work locally." Ms Seccombe said.