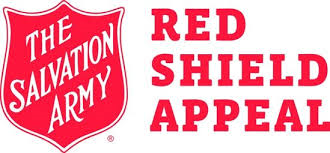 There has been a significant increase in people coming forward needing assistance over the past 12 months. Lt Cameron Lovering of the Parkes and Forbes Salvation Army said at the launch of the annual Red Shield Appeal last week, that they saw the effects of the drought on a daily basis. He said 80 percent of funds raised this year would go straight back into the local community.
The target this year is to raise $9,000. Volunteers are needed to help out at two static points in Forbes during the week starting 20th May, and volunteers to help the doorknock campaign on 25th and 26th May.
Contact Maryanne Lovering on 0431 731 531 to offer assistance.
Cameron said another way to support was to donate items to the Family Store. "The store is our primary source of income. The more donations we get, the more money we can raise."
At the launch community members, who had been offered assistance, delivered testimonials of what it had meant to them. Bill Atkins and Nyomi Pratt encouraged everyone to support "the wonderful cause".
Volunteer supervisor Robyn Hohnberg said it was such a good feeling to give back to the community.
By Maggi Barnard