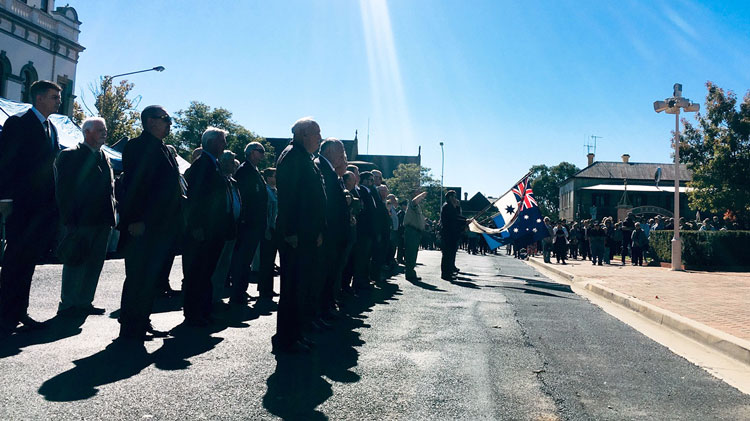 It was the first ANZAC Day since COVID broke and if crowds are any indicator, it was also one of the biggest ANZAC Days Forbes has seen in recent memory. The large numbers of participants had all come to recognise and acknowledge the 106th anniversary of ANZAC Day.
It began with the dawn service as the Last Post echoed across the still vespers light at Victoria Park culminating in the customary march from Cross Street to the Forbes Cenotaph.
Forbes Shire Council Mayor Phyllis Miller was "ecstatic" with the turn-out while Forbes Sub Branch President Michael Walker said "today proved ANZAC Day is alive in Forbes!"
There were families, some four generations deep, vintage cars, marching band and key speakers throughout the stirring ceremony to acknowledge our servicemen and women and the ANZAC spirit.
Observed on 25 April each year, ANZAC Day was originally devised to honour the members of the Australian and New Zealand Army Corps (ANZAC) who served in the Gallipoli Campaign, their first engagement in the First World War (1914–1918). ANZAC Day marks the anniversary of that first campaign that led to major casualties for Australian and New Zealand forces during the First World War.
It was certainly a special way to bring in one of the most important days on the national calendar and confirmed that the ANZAC spirit is well and truly still alive in Forbes.