Australia's largest ever fruit and vegetable survey has found that four out of five Australian adults are not eating enough fruit and vegetables in order to meet the Aus- tralian Dietary Guidelines.
The Fruit, Vegetables and Diet Score Report released recently, found one in two (51 per cent) adults are not eating the rec- ommended intake of fruit, while two out of three adults (66 per cent) are not eating enough vegetables.
The report, produced by the CSIRO and commissioned by Horticulture Innovation Australia, compiled the dietary habits of adults across Australia over an 18-month period.
With 145,975 participants nationwide, the survey was the largest of its kind ever conducted in Australia.
The overwhelming message is that most Australians are not as healthy as they think, and need to eat higher quantities and a greater variety of fruit and vegetables every day to meet the minimum Australian benchmark.
To help meet the benchmark, CSIRO sug- gests adults eat at least three serves of dif- ferent vegetables every dinner time.
One of the key findings in the research is that a focus on variety could be the solution to boosting consumption.
People across Australia, in all occupa- tions and weight ranges, were invited to participate in the online survey between May 2015 and October 2016.
Women reported slightly better fruit and vegetable consumption with 24 per cent meeting both guidelines, compared with only 15 per cent of men surveyed.
When comparing the figures by occupation, construction workers and those in the science and programming sector recorded the poorest fruit and vegetable eating habits.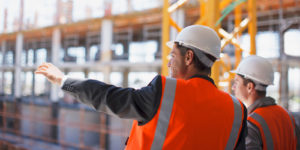 On the other hand, retirees and health industry workers were more likely to meet the recommended dietary guidelines.
To find out how your diet stacks up and if you're eating enough fruit and vegetables, take a few minutes to complete the CSIRO Healthy Diet Score survey – a free online questionnaire which evaluates diet quality and identifies individual areas of improve- ment, as well as providing a personal diet score out of 100.
To take the free CSIRO Healthy Diet Score please visit www.csirodietscore. com