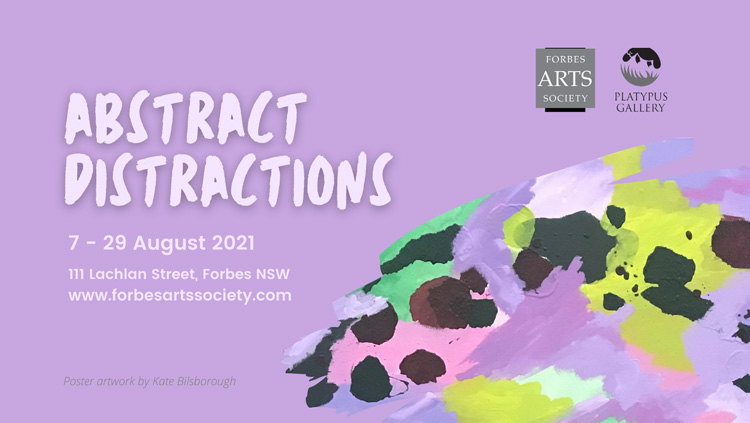 The 'Abstract Distractions' exhibition opened at the Platypus Gallery last Saturday, showcasing a collection of experimental works by eleven novice artists from the Forbes Shire.
Aptly named the "Puggles", the group was formed earlier this year by Forbes Arts Society member, Coralie Crouch with the intention of encouraging younger members of the Forbes community to pursue creative endeavours.
Recently, the group has gathered on a casual basis to learn about different methods, techniques and mediums. For many of the participants, the 'Abstract Distractions' exhibition is their first opportunity displaying their work publicly.
"The brief was to create abstract work – totally devoid of any reference to reality," Coralie said.
"The biggest achievement of the group was overcoming the fear that their work is not good enough to exhibit. They have produced art works which display experimental use of colour, new techniques for paint application, and above all, confidence."
The 'Abstract Distractions' exhibition will run until 29 August 2021. All artworks will be available for purchase. For more information visit www.forbesartssociety.com