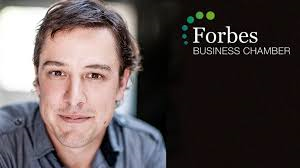 Samuel Johnson is an Australian actor, radio presenter, voiceover artist and philanthropist. In 2001 Samuel Johnson was awarded the Australian Centenary Medal (Queen's New Year's Honours List) for his services to Australian society and Australian film production.
He has also held the title for GQ Magazine's Social Force of the Year, received the 2015 Research Australia Advocacy Award which he shares with his sister, Connie Johnson and in 2016 he was awarded a Medal of the Order of Australia (OAM) for his services to cancer research.
In 2003, Samuel rode 1,003.4 kilometres from Sydney to Melbourne on a unicycle to raise $500,000 for children's cancer charity, Canteen.
Ten years later he decided to ride the unicycle again! This time he would ride around the whole of Australia, raising close to $2 million for the Garvan Institute of Medical Research to find a cure for breast cancer and setting a new Guinness World Record.
This was done to assist Connie to spread her message of breast cancer awareness. A few years on, the Love Your Sister foundation, the charity he founded with Connie, is going strong. Having achieved all the goals he and Connie (who has sadly passed on) set out to achieve, Samuel continues to raise the bar. The current challenge being to raise $10 million for cancer research. Well on his way, having already raised over $4 million, Samuel won't stop raising awareness until cancer is vanquished.
The Forbes Business Chamber is proud to host a dinner and talk with the remarkable Samuel Johnson on 19th October at 6:30pm at the RSL club as part of the Girls Day Out 2018 event. Men welcome to attend. Get your tickets for only $130 at www.123tix.com.au/events/1863.