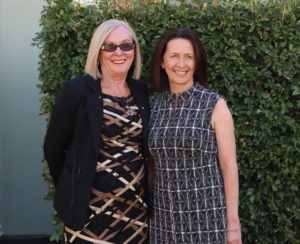 Forbes Shire Council held their Mayoral elections last Thursday and from a field of three nominations Cr Phyllis Miller OAM has been elected as the new Mayor.
"I'm really excited about the next two years," said Phyllis. "Forbes Council should be working closely with the Parkes Council with the Inland Rail providing opportunities from an economic development point of view."
"Residential subdivisions are needed so people can come and live in our town. Currently there are not very many blocks for sale and not much in the way to rent. Economic development is great but it needs to work hand-in-hand with providing somewhere for people to live," declared Phyllis.
"I am looking forward to working with General Manager, Steve Loane who has brought wisdom and energy to the Forbes Shire Council team."
"The relationship between General Manager and Mayor is like a marriage – it must work," she said.
"The recent restructure and the people we've engaged to work for Council has created a nice vibe and I look forward to working with them in putting Forbes on the map.
We want the government to know we're alive and kicking out here in the Central West."
Phyllis brings with her a wealth of knowledge about local government. She was also the first woman to be elected to the position of President of the NSW Shires Association in its 100 year history. She has succeeded with these and many other achievements whilst raising five children.
"I'm an experienced Mayor, keen to get back in there and push politically to move Forbes forward," she said.