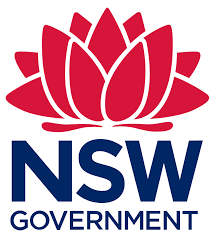 The Forbes District Tennis Club and the Forbes Wiradjuri Dreaming Centre were both successful in receiving funding through the 2018 Community Building Partnership Program
The good news was brought by Member for Orange, Phil Donato last Tuesday. "I am pleased to announce the Forbes District Tennis Club will receive funding of $14,000 to go towards replacement of the clubhouse roof. Sport is a vital part of our local community that unites us all," said Phil.
President of the Club, Peter Clifton said the roof repairs were needed to keep the building in good condition. "It's quite an old building and some nails are starting to lift," said Peter. "We want to fix it up before it's too big of a problem."
Peter also added that other parts of the club were currently undergoing a beautification process, so the club is being brought up to date.
Phil also announced that the Wiradjuri Dreaming Centre will be receiving $10,070, the full amount of funding applied for. "This will go towards a new Cultural Hub at the centre," said Phil.
"This funding is important as it will improve awareness of the Wiradjuri culture and further enhance the centre," he said.
Secretary of the Wiradjuri Dreaming Centre, Aileen Allen said the funds would be used for costs such as connecting electricity and purchasing new artefacts and would only add to what was already a great environment.
"People tend to visit and just soak up the atmosphere of the place," explained Aileen. "It's a space where I can offer visitors a yarn and a cuppa."
"I was very happy to get behind these projects and provide my support," said Phil.