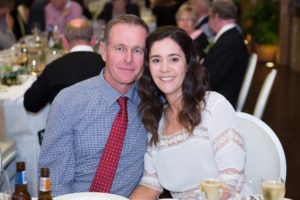 Six months ago, I made a passing remark about shaving my hair for leukaemia. This week, that remark has become a reality as I come to the end of my fundraising efforts for the World's Greatest Shave. Initially my goal was $2,000 but now that figure stands at over $7,400 and is still rising. From barbeques to raffles, cooking parties and morning teas, there has been a mountain of support at every event.
In the beginning I was inspired by the beautiful Garland family, banding together when their youngest, Ava was diagnosed with leukaemia last year. To see her now, she looks a picture of health, bouncing about like any four year old.
But their journey has been a long one, and it's still not done. It has involved countless days, weeks and months away from home and family. And unfortunately, the Garlands aren't alone.
This community continues to be impacted by leukaemia, and to think that I could make a difference to the families who need to be with their children, has been empowering. This is where the Leukaemia Foundation comes in, providing emotional support, accommodation and transport, as well as research and laboratory funding.
I would like to thank the outstanding support of this incredible community of Forbes. I would especially like to make mention of the students, staff and parent community of my school, St Laurence's who have helped me along the way.
Every donation, every sponsorship, every raffle ticket purchased, is making a real difference to the lives of these families. So from the bottom of my heart, thank you Forbes.
Regards,
Carmen Spry