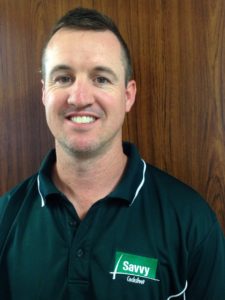 Nick Jones
How long have you lived in Forbes and what do you like about living here? I have lived in Forbes all my life. I like that I have a lot of family living here and my children get to grow up as part of a large family group. I also think the town has great schools with various sports and activities to participate in.
Where do you work and what do you enjoy about your work? I am the site manager for Auswest Seeds. I enjoy working in the agricultural industry and in particular being able to help out local farmers. When our team does a good job and we receive positive feedback it is very rewarding.
What do you do to unwind after work or on weekends? I don't get much time to unwind. Most weekdays and weekends are spent between my children's sporting activities. I like to spend time with my wife and kids. I also enjoy fishing with my son and on Saturdays I like to have a bet on the horse racing.
What are you really good at? I would like to say being a dad and husband… but my wife and kids might disagree. I was a pretty good t-ball player when I was 8.
If you could have a super power, what would it be? Super speed. It would make mundane tasks like shopping, washing cars and cleaning up after kids so much easier.
What is your pet hate? I have a thing about punctuality… things not running on time or people who turn up late.
Tell us about your best holiday ever. All holidays are great. We really enjoy taking our children to sporting events where they can enjoy the atmosphere of a large crowd. I like sharing these experiences with our kids and creating great memories they will have forever.