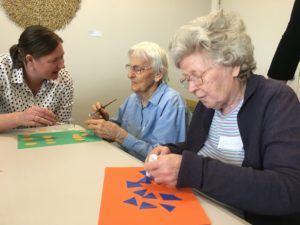 Free Breakfast: A free forum will be held at the Forbes Inn on Thursday, 8th June to explore the current road safety and freight issues affecting the local heavy vehicle in- dustry.
For the fifth year, the Central West NSW Heavy Vehicle Breakfast Forum, attracts almost 300 attendees and is part of the annual road safety calendar for Parkes, Forbes and Lachlan Shire Councils. The forum will include a workshop about the new safety rules coming into effect next year with regards to chain of responsibility.
There will also be presentations about compliance and enforcement, a proposed low volume gate access scheme and the councils' achievements in the past 12 months in improving access and educa- tion. For catering purposes registration is required – contact 6861 2364 or Melanie. Suitor@parkes.nsw.gov.au .
Arts Funding: Local groups with arts pro- jects in mind can apply for the 2018 round of Country Arts Support Program funding.
The annual program of State Government provides small grants up to $3,000 to arts and community organisations in regional NSW to run their own local arts projects. Applications close Thursday, 27th July.
Arts OutWest executive director Tracey Callinan said: "This long-running funding program is about giving regional people access to a diverse range of arts programs – activities that are made for and by the local community."
In 2018 it's expected there will be around $18,000 to distribute in the Central West region. Priority areas are arts and health, Aboriginal arts, and cultural tourism and lifelong learning (education or training projects for any age). The funding is open to all incorporated associations, not just those focused on the arts. Groups wishing to apply must discuss their project with Arts OutWest before submitting an online application.
To apply, read the funding criteria at http:// regionalartsnsw.com.au/grants/casp/ and contact Arts OutWest on 02 6338 4657 or email artsoutwest@csu.edu.au
Wonderful Concert: Forbes Town and District Band invite you to attend a con- cert showcasing the talents of the young musicians of the Sydney Youth Orchestra (SYO) on Saturday. Forbes Town band members will join with the SYO for two items at the Forbes Town Hall at 7pm. Tickets are available at the door.
SYO has a long history of delivering ac- tivities across regional NSW through its outreach project to increase participation and engagement in orchestral music.