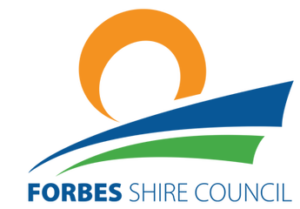 What a great week Forbes has had! Grazing Down the Lachlan won gold at the NSW Tourism Awards. Congratulations to Wendy and Kim Muffet and the whole Grazing team. You have done an amazing job.
Last Friday Sam Farraway announced $5.7 million for the Somewhere Down the Lachlan Sculpture Trail. Congratulations to Keith Mullette and the team from the Forbes Art Society. Yet another enthusiastic group of people who have a wonderful vision for Forbes. I can't wait to see the new sculptures, cultural centre and the re- development of the Bird Hide area at Gum Swamp.
Lastly Forbes Preschool has won a national award for their engagement with the principles of reconciliation. Amy Shine and her team do a wonderful job in educating our little ones.
This week I have been in the Adelaide Hills for the Australian Local Government Association Board Meeting and the National Local Roads and Transport Congress. The congress has provided some very interesting presentations including Heavy Vehicle National Regulatory Review and The State of Australia's Infrastructure by Infrastructure Australia CEO, Romilly Madew AO. The theme for this congress was "Breaking Through for Modern Transport". It is great to hear about how technology and innovation will help us maintain our local roads well into the future.
That's all for now. God Bless.
Your Mayor Phyllis Miller